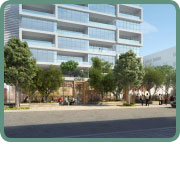 Lexham is pleased to announce that the project received Planning Board approval in December 2016.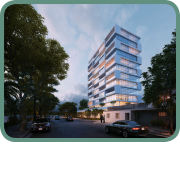 Lexham has retained Roger Ferris + Partners, a firm based in Westport, CT, as our architect for the Screenland Drive project.
The development is a 14-story building, featuring 10 residential floors featuring two, 2-bedroom units above a first floor amenity level and two levels of underground parking. We are working diligently with the City of Burbank's various departments to create a safe and efficient construction site.
To learn more about the project contact burbankprojectinfo@lexhamrealty.com.
Learn More – www.lexhamrealty.com, www.burbankca.gov, www.burbankchamber.org, www.myburbank.com